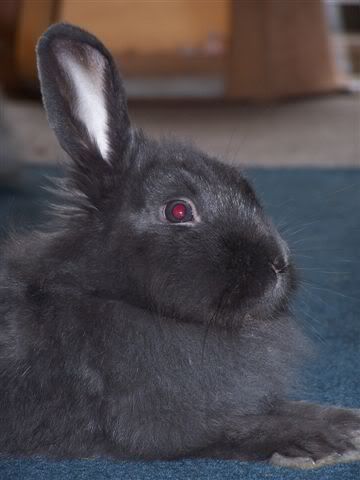 In between all that a bun came to our family with the intentions of him going to my mom once he was neutered. That was April 1st.

Well recently we came to the most important decision we love him. How can we let him go? Thank you Jim.

He is not neutered and will be ASAP. We will see how he does with the Elvis but he has had some interaction with the trio that went great.

I know its bad but I love the bond I have with Elvis and it scares me that I could lose it. First I think we will go for bonding with the trio.

I still plan on adding Elvis or at least trying it slowly. Who knows what will happen this is the start of a hopefully new bonds.
--------------------
To be Continued....